Zimy da Kid
Modern day storyteller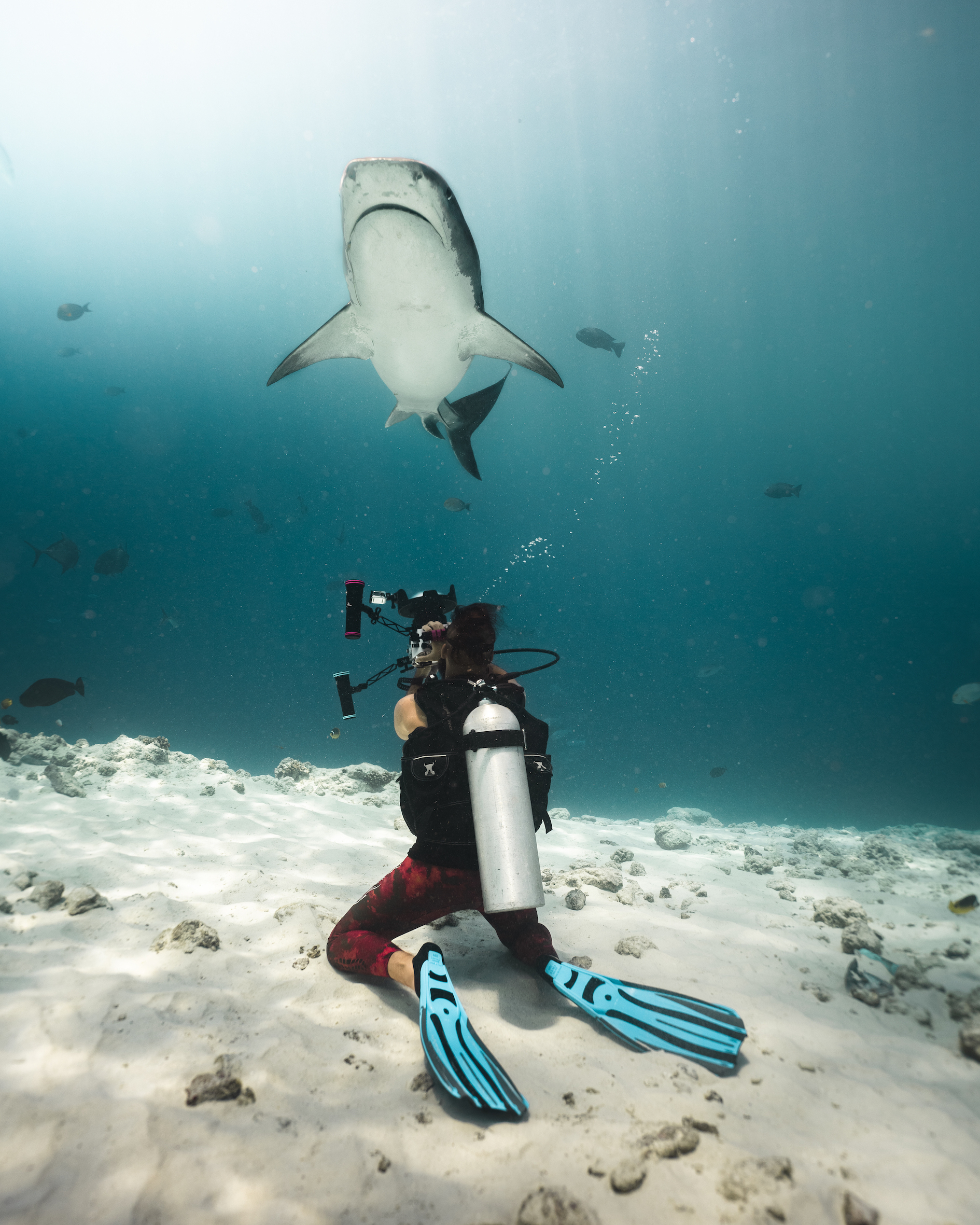 Tanner Mansell
After «Dances with Wolves", it's time to «Swimmings with Sharks». Nicolas Zimmermann, aka Zimy Da Kid, talented Swiss cinematographer and photographer, has made it his specialty. As he often says, Zimy was «born in the mountains and raised by the oceans». He is a nature lover, deeply passionate about adventure and discovery. He casts his artistic gaze on his subjects, which he magnifies with his talent.
In 2022, Zimy will make his next film about sharks: «COEXIST». Aware of the danger to humanity posed by the disappearance of sharks from across the oceans, Zimy is committed to traveling the world and filming these prehistoric «predators». Through splendid images, Zimy has set himself the goal of sensitizing world opinion to the crucial role of sharks in the balance of the underwater ecosystem and the dangers that sharks face: overfishing, «bycatch» (the fact of capturing non-target marine species), pollution… Man can become the cause of sharks' extinction, but he can also reverse the trend. His 60- to 90-minute documentary can become a «game changer», in particular thanks to the many interviews planned, both with scientists and shark conservationists as well as with industrial players at the heart of the problem.
Do you also have this spirit of conservation of Nature? Would you like to associate your image with Zimy's film and change public opinion about sharks? So let's dive and swim together with the sharks in an attempt to save them.
Zimy about Mana Consulting: «I appreciate Wiktor's help to find the necessary funds to make my film. The fact that we are both Nature lovers, especially of the underwater world and sharks, is a huge plus because it allows us to work on the same wavelength.»