Alan Roura
Swiss sailor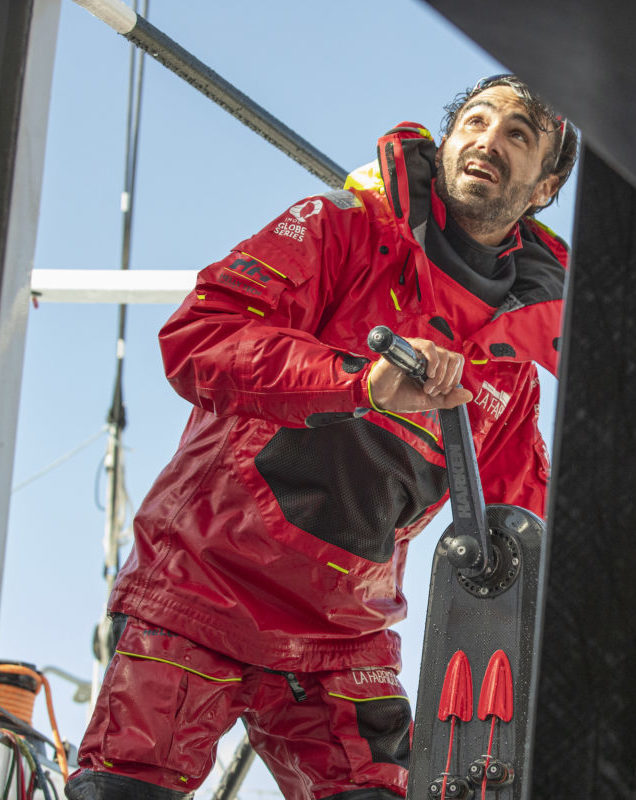 © Christophe Breschi / La Fabrique Sailing Team.
Born in 1993 in Onex, Switzerland, Alan Roura became at 23 the youngest sailor to complete the Vendée Globe, a solo round-the-world race, non-stop and without assistance. Aboard one of the oldest boats in the fleet and with one of the smallest budgets, he finished in a magnificent twelfth place, ahead of some machines much newer than his. In the 2020 edition of the "VG", Alan finished 17th after a circumnavigation marked by numerous technical damages. Willing to take his revenge, Alan announces it clearly: he wants to win the next Vendée Globe. And preparations for the 2024 edition have already started.
Would you like to go aboard with Alan during his next offshore trips and support this exceptional young sailor with extraordinary sympathy capital?
Alan about Mana Consulting: «I thank Wiktor for believing so much in my projects and for succeeding in spreading their essence and values, with the same passion that I would show myself. It is a pleasure to meet and collaborate with this kind of enthusiast!»